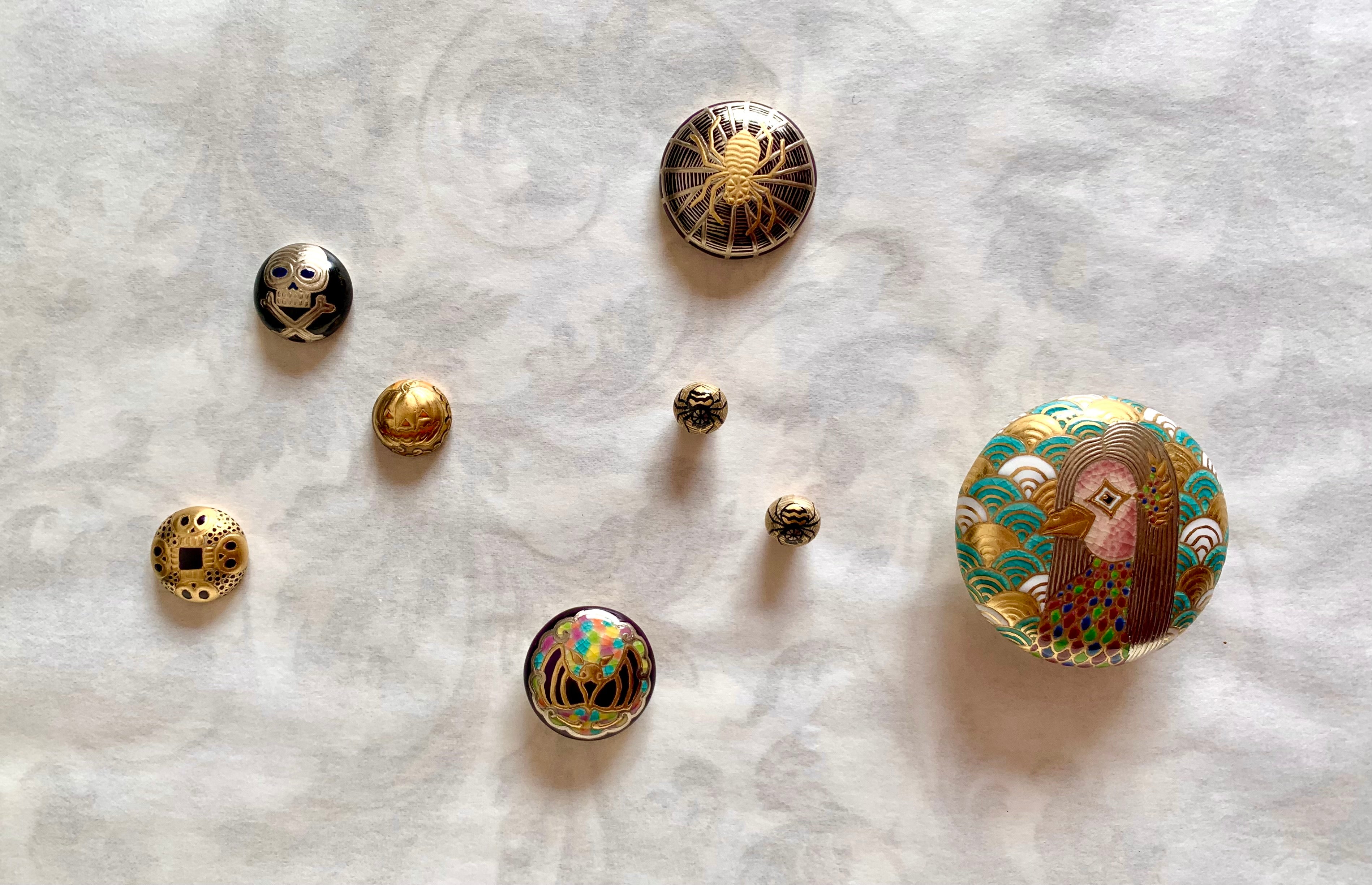 Satsuma Shishi 2021 HalloweenCollection
Trick or Treating on a Long Autumn Night 
It's been more than two decades since Halloween first took root in Japan.
Japan has a long history of fusing together traditions, religions, and customs.  The most notable example is Shinto and Buddhist customs that are practiced by most people at various times of year such as New Year's.  In this collection we take the fascinating symbols and customs of Halloween and imagine fusing them with Japanese culture.  
 Please allow me to introduce our "Halloween Collection". This collection includes some brand new pieces, as well as some of our most unique ones from the past.